What to Text Your Friend with Benefits to Get Them in the Mood
Do you want to hookup with your friend with benefits tonight? Do you need to get them in the mood? Selecting the right text message is essential to getting them in the mood though. Today we are going to take a look at some tips on what to text your friend with benefits.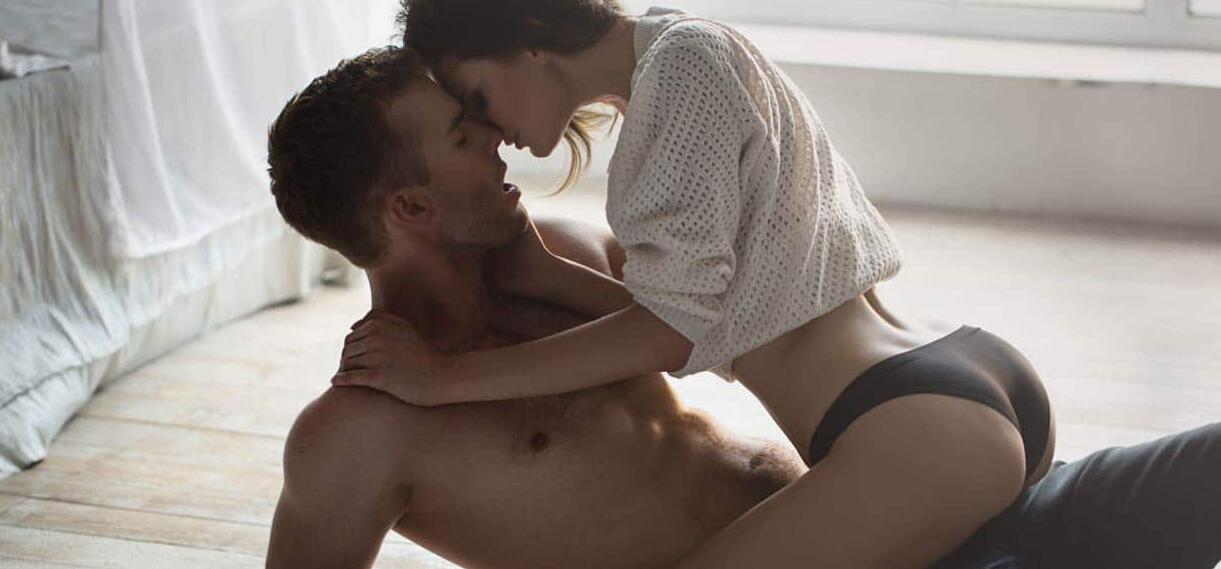 Some Texts to Send to Your FWB
Want some examples to get your mind in the game? Take a look at some of the ones that we have ready for you:
- Do you get excited when you see a message from me?
- Let's install a mirror in the bedroom.
- I couldn't focus on work today, I was thinking about what we were going to get up to.
- Name a body part, and I'll send a picture of it.
- I'm missing the taste of you in my mouth, can I get a refresher?
- I can't help but touch myself when I think about you.
- What would we be doing if you were here right now?
- I want to see everywhere your c**k will fit in my body.
- I want you right now, when can we make that happen?
- I don't care if you rip my clothes to shreds when you undress me. In fact, I'd prefer it that way.
- I'm ready to get naked, where are you?
- Have you ever wanted to have sex in public?
- I had this dream about you last night, can we make it a reality tonight?
- I miss you in bed… and in me.
- I've already had my dinner, will you be my dessert?
- Just so you know, I'm going to eat you out tonight. 
- Friend, can we put the benefits into friends with benefits tonight?
- 8 o'clock. My bed. What you wear doesn't matter.
- Are you better from our last hookup? I am ready for round two.
- I can't believe how our bodies fit together.
- Come over tonight - underwear not required.
- If you FaceTime me right now, you'll like what you see!
- I've been thinking about you… on top of me.
- I know last night was our first time, but I think I'm addicted to your ** already.
- Every time I fantasize about us having sex, I imagine you tying me up and having your way with me.
- You're going to f**k me up against the wall next time we have sex.
Texting your friend with benefits is the modern way of getting the fun started for a night. No longer is it a phone call. You start it all with a carefully crafted text. Use these tips to help you get lucky tonight.
Make Sure They Are Okay With It
Not everyone is okay with receiving explicit text messages. Before you decide to text your friend with benefits to turn them on, it is important that you have consent. Make sure that your FWB is fine with you sending them texts that are designed to get the gears revving. If you haven't received consent then not only is it morally wrong but you could end up putting a stopper in your relationship.
Consider The Simplest Message
When trying to decide what to text your friend with benefits you should consider the simplest message you have at hand.
"I want to get together tonight."
While this may not always be the message that gets the conversation and party going, it is often one of the most effective. It also doesn't leave any room for interpretation.
For those that want to add a little more spice, the rest of the article is for you. Keep in mind to consider whether adding a little more spice is right for your partner, not just for you.
Customize The Message
Don't use a generic message to try and turn on your friends with benefits. A generic message comes off as boring and won't be the most effective. Here are some things to keep in mind when customizing the message:
- Their sexual desires
- Your sexual desires
- Things you have already tried
- Things you have discussed
Consider A Pickup Line
Customizing your message doesn't mean that you can't use a pickup line, it just means you need to pick the right one. And if you can add something a little personal in there, all the better. Using the wrong pickup line for the wrong person has been known to be a major turn off after all.
One of the things that has been found to work the best when it comes to pick up lines is something that will make them genuinely happy and laugh.
Be Descriptive
What really gets people going? When you are able to catch their imagination and they are able to put themselves in the scene you are trying to paint with your text message. Without being vulgar, be descriptive in your text message. Make them able to picture what you are saying.
Keep in mind that being descriptive doesn't mean that you have to be lengthy. A 10 word sentence can still convey quite a scene. It is about the words you use and the scene you paint.
Being too vague with your text message can also cause your partner to wonder what exactly you are talking about. Not everyone interprets pickup lines the same way and texts don't come across the same as being in person with each other. Just like a good book, you want to catch their attention in the first couple of lines.
Consider Being Straightforward
Some people don't appreciate a pickup line or beating around the bush. If this is the case you should highly consider being straightforward. Just asking your FWB if they are interested in hooking up tonight can do just as much in some cases. Ask if they want to get together tonight to have some exciting fun.
Pictures
One thing that comes to mind quite often is sending pictures, especially d**k pics. Explicit pictures are something that you should avoid sending unless you have specifically talked about it before. Pictures can end up ruining a FWB relationship and also can get spread around.
However, you don't have to send an explicit picture in order to get your FWB horny. Instead of an explicit picture you could send one of you dressed and ask if they want to see what is under it tonight.
No matter what kind of picture you are considering sending, we highly recommend not sending any until you have been in the FWB relationship for a while. Even with a clothed picture, there can still be problems with trust.
Use Snap
If you aren't already, consider using Snapchat for your messaging with your friend with benefits. Snapchat allows your messages to disappear and have pictures that disappear. It also allows you to use a username instead of your real name. It also makes sending pictures a safer option.
There is also something elusive and sexual about using Snapchat. The intrigue of disappearing messages and privacy that Snap offers can be a turn on on its own.
Don't Over Send
If your FWB doesn't respond right away you may be tempted to send another message. It is hard to not get a response when you are horny after all. Don't do it though. Sending too many messages comes off as needy and is a good way to make your FWB relationship come to a crashing halt.
At the most send two messages, never more than that. Some will say that two messages is too much as is.
Keep in mind that as a friend with benefits you are not in a traditional relationship and that means that other things might come first. Let the suspense build up while you wait for their message and it will get you all the more hornier.
Another thing about over sending, don't send too many messages when coordinating the hookup. You don't want it to blur the line between friends with benefits and friends. You want it to be simple and to the point of making the hookup happen. See the next section on staying focused on the relationship for more on this.
Stay Focused on The Relationship
Keep in mind that you should always remain within the bounds of your relationship when texting. Do not come off as getting too connected with your FWB. Keep it focused and you won't turn your partner away.
Limit your text messages in general. Friends with benefits often don't do anything in their relationship besides meaningless sex. Do not text with your friend with benefits unless it is specifically about a hookup. Not only does this help to preserve the state of the FWB relationship but it also helps to make every message make your FWB think about what you two do together.