FWB On Snapchat - Tips for Meeting New People to Have Some Fun
Snapchat is a popular social media app that lets you share photos and videos with other users. A unique feature of the app is that any photo or video that is shared is only available for a short period, after which it is permanently deleted.
It also has features common on other social media platforms, such as instant messaging and video chat, making it a great way to keep in touch with friends and meet new people. Interestingly, many of Snapchats features make it a great resource for FWB dating and hook-ups, with it effectively being a dating app for those that know how to use it!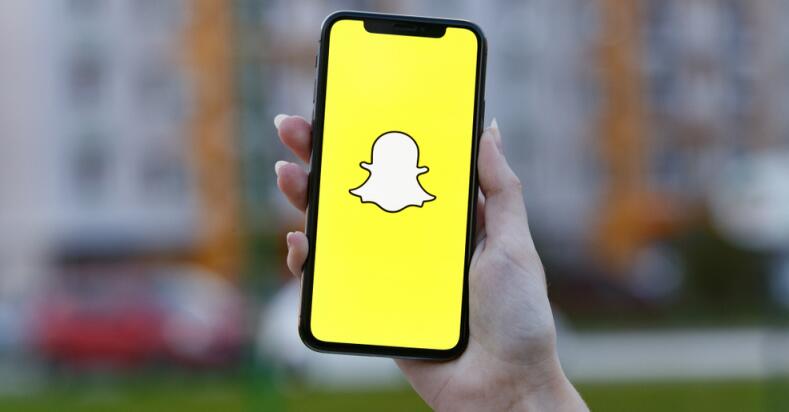 What is FWB on Snapchat?
FWB stands for friends with benefits, which is a type of relationship between two friends that occasionally have no-strings sex. It's an increasingly popular type of relationship, with features on apps like Snapchat and Instagram making it easier than ever to find an FWB.
For example, Snapchat lets you share photos and videos with other users. This has obvious benefits for singles looking to hook-up, making it easy to share selfies, and even nudes if you are lucky enough!
Because the app also focuses on creating funny stories and entertaining content, you can easily meet new people through your posts. Many new friendships are developed here on Snapchat, some of which can blossom into the much desired friends with benefits relationship!
Plus, with millions of active users, there are so many people using Snapchat that there is a surprisingly good chance of meeting someone that wants to be friends with benefits.
Start with Your Phone Contacts
A good place to start your search for a FWB on Snapchat is your current contact list! Snapchat has a feature to sync your phone contacts with the app, meaning anyone that is on your contact list that is using Snapchat will get added automatically.
Just hit the Find Friends on Snapchat button, found on your profile page in the app, which will give you a list of your contacts using the app.
This is a great way to find FWB because you can start chatting with people you are already friends with. You can use this chance to reconnect with people you haven't spoken to in awhile - you never know who could be single and looking for FWBs!
Use Add Nearby to Meet New People
If you want to try and find a FWB with someone new, then Snapchat's Add Nearby feature is your best option. Simply turn the nearby friends list option on when using the app, and you'll see a list of users that are also using the feature. Both people need to have the nearby friends list on for this to work!
It's a great way to find a FWB as it will pair you with nearby to your location, whether it's at a bar, club, coffee shop, the gym, or even your home!
This feature is effectively a location based matching system common on many dating apps, although not everyone is using Snapchats to meet FWBs. So, make sure you don't assume everyone nearby is looking for FWB - you will need to get chatting to them first to find out for sure!
Avoid Just Messaging - Make Sure to Take Snaps
One of the big selling points of snapchat is being able to share videos and photos with your friends and followers. So, while there is a messaging feature that is good for chatting and meeting friends with benefits, you are more likely to find someone using the app's other features.
Send someone a Snap of yourself with a funny filter, add filters to the place you are currently at, or create a series of short videos that tell a bigger story. Basically, make yourself stand out by creating fun and engaging posts to your friends, and once you get chatting to a few friends, you can see whether any want to take things further!
The last thing you want to do is simply message people over text. People are using Snapchat for its unique features, so make the most of them and you'll find it will increase your chances of finding a friends with benefits arrangement.
Plus, if you find an FWB, you can use photos and videos on Snapchat to arrange your hook-ups! What better way to invite your friend round for some casual fun than sending them over a suggestive photo or video?
The More Friends and Followers You Have the Better
If you are wanting to find FWB on Snapchat, then it makes good sense to have as many friends and followers as possible. This will increase your chances of meeting a new FWB or reconnecting with old friends who may want to become FWB!
There is no guaranteed way to increase your followers on Snapchat, although creating consistently good content is your best bet. Try to make fun and engaging content that will help spread your name around the app, netting you more followers that could be interested in becoming FWB.