Married FWB? Here are Some Tips for You
Being part of an open marriage is an exciting and liberating experience. You get all the benefits of a loving, caring marriage with the person you love while having the opportunity to explore your sexual desires and fantasies. For many, this is being married while having a friends with benefits (FWB) situation.
Of course, finding FWB as a married person can be difficult. A lot of people will be scared off by the idea of having sex with a married person, even if it is completely fine with the married couple, so it's important to take the right approach to find the perfect FWB. Here are some tips to help: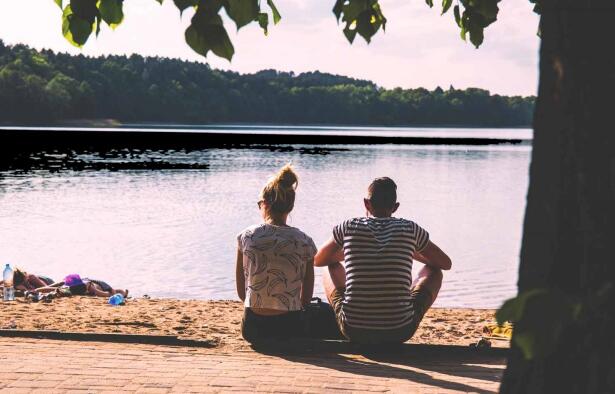 Take Advantage of FWB Dating Sites
What better place to find an FWB than a dating site dedicated to this type of relationship? This is a great way to find someone that is okay with having an FWB with a married person, as users of these sites are openly seeking this type of relationship, so they won't be put off by the fact you're married!
Better still, there are countless FWB dating sites to choose from! Sites like FWBdatingonly is packed with users that are looking for the perfect FWB arrangement, and many of these will love the idea of hooking up with a married person!
With so many great sites to choose from, it's easier to find someone that meets your personal preferences, ensuring you get that perfect partner for your friends with benefits relationship!
Start Out as Friends
As the name suggests, friends with benefits usually involves some sort of prior friendship, so you can either seek this out with one of your friends or try to make new friends and take it from there. The latter is generally recommended, as finding a current friend willing to start an FWB relationship with someone that's married is difficult.
So, you can try meeting someone online and going out for a few friendly activities, like going to a music concert, visiting a museum, or anything else that you both enjoy. From here, you can let things progress into an FWB situation, as you'll have the chance to explain your arrangement and what you can both get from it.
This is a great way to find someone that you are very comfortable with being your FWB. Random hook-ups aren't quite the same as an FWB, so make an effort to start a friendship and you'll likely to find someone great.
Look for Poly Groups
Polyamorous groups are great way to find the perfect FWB. It's basically a group of people that are in polyamorous marriages, which means they have more than one partner beyond their spouse. Certain poly couples date separately while there are some that share relationships, so it's a great social group to connect with when exploring the idea of finding a FWB.
There are a surprisingly high number of poly group meetups around the country, so you may find there is one nearby to your location. Consider going one of these to meet like-minded people - it's a great place to advice on finding FWB and you might even find one there!
There are many online poly chat groups too, which are like FWB dating sites but a bit subtler. The idea of polyamorous marriages is that you appear to have a monogamous marriage to most people, which is preferable to most married people looking for FWB as they can keep their activities hidden, rather than feeling judged about what they do.